Blog — seventh chakra
Posted by Donna Cook on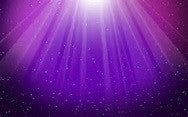 Amethyst And The Meaning Of Purple Violet is the name of the shortest lightwave visible to our eyes, while purple refers to the color made by mixing blue and red.  For purposes of this blog, I will use violet and purple interchangeably as their essence and vibrations are so similar. Imagine discovering a cave where the walls are covered with sparkling amethyst crystals.  From the tiniest crystals that resemble purple sugar to huge seven-sided crystals as large as an average person, humans have had a love affair with amethyst.  Across the world, amethyst has long been worn by royalty, reserved for those who occupy...
Posted by Donna Cook on
New to our collection of gemstones is spiny oyster shell.  This shell, which is a cousin to a scallop, has long been prized, not for it's taste, but for it's colorful shell.  As is the case for all things that come from our oceans, it is getting more rare to find.  Not only that, but it is covered with thorns or spines that stick out all over the shell and harvesting is a tricky business.  Spondylus, which the scientific name for spiny oyster, means "thorns on the back" and is an apt name for this exquisite product of Mother Nature....
Posted by Donna Cook on
Whether it is a white sheet of paper that beckons to a writer, or a white canvas that is waiting to be transformed by an artist
, we see the duality of white.