Posted by Donna Cook on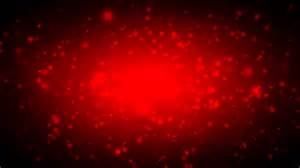 Red Power In the same way that moths are attracted to light, humans are drawn to the color red.  Without any effort at all, red commands attention, and we must look.  There are brighter colors in the spectrum, and according to studies, the most popular color in the world is blue, so what is it about red that makes it such a powerful influence in our lives? A History of Red Our prehistoric ancestors saw red in the fires that kept them warm and safe, but even more, it was the color of the blood that coursed through their bodies....
Posted by Donna Cook on
Where Science and Spirit Meet I have always loved rainbows.  The movie, Pollyanna, staring Haley Mills, featured a scene of a bedridden woman whose bedroom was filled with rainbows thanks to the crystals taken off her chandelier and strung across the windows.  Each day at the same time, the whole room was filled with rainbows, and the bedridden woman eventually found her way back to a happier, healthier place.  It turned out she was so emotionally upset that she'd become unable to function, but being bathed in the pure light from prisms gave her a clarity about living her life...
Posted by Donna Cook on
Light waves and Chakras Some years ago, I herniated a disc in my lower back.  I was given a prescription medication for pain, but the side effects were so severe I could not take it.  I ended up trying acupuncture, which made me feel  uncommunicative and very withdrawn (not my normal state).  While I didn't find the acupuncture especially helpful for my back- sorry, but I'm being honest here, my acupuncturist added something to my treatment that was most extraordinary.  In fact, it affected so greatly that I still remember it many years later in vivid detail. Bathed in Color...
Posted by Donna Cook on
JASPER FOR FALL   As fall peeks around the corner, nature gives it her all before the frost. Leaves of green become bright red, orange and yellow, and while the spring and summer flowers have begun to fade, fall colors come with the bountiful harvest.  In celebration of Mother Nature's brilliant show of force, I've put together a group of JASPERS for fall that specifically energize the first, second and third chakras.  These chakras are represented by red, orange and yellow and play to our sense of belonging to the earth, allowing pleasure into our lives and feeling confident and self directed in our...
Tags:

blue, calcite, core chakra, first chakra, green, heart chakra, jasper, orange, red, root chakra, sacral chakra, second chakra, third chakra, yellow
Posted by Donna Cook on
Just as yoga is more than mere exercise, our chakra jewelry serves to bring attention to a particular chakra.  Held within that chakra are emotions that control your life.
Tags:

black, blue, chakra earrings, Chakra necklaces, chakra pendants, green, indigo, orange, pink, purple, red, white, yellow
---