Blog — the meaning of chakra stones
Posted by Donna Cook on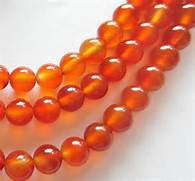 Sacral Chakra Stone Looking for a stone that will energize your sacral chakra?  I would highly recommend carnelian.  From Mandarin carnelian, which is a bright, electric orange all the way to rich tones of rusty brown, there is a wide variance in the colors of carnelian, but it is generally a shade of earthy orange.  The color orange energizes the second or sacral chakra, which focuses on our ability to feel emotion, specifically the experience of pleasure.  It is how we dance with life.  Consider the difference between bathing in a cold stream verses taking a hot shower.  Both will wash...
Posted by Donna Cook on
Have you ever found a small stone when hiking or walking on the beach and for some reason, put it in your pocket to keep? This simple act has been part of human history since early on. The practice of carrying or wearing a small rock that has special meaning is not new. In indigenous cultures, a stone was often kept in a small pouch or amulet and worn throughout a person's life. It served to strengthen an individual's personal power while reminding them of their very real ties to the earth. While each person is uniquely drawn to...