Blog — chakra
Posted by Donna Cook on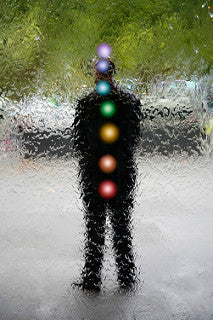 Chakra Jewelry and Healing -  Want to know more about what makes you tick?  Exploring your chakras is an excellent way to begin.  Becoming aware not only of how you feel, but where in your body you are feeling it, is a skill that will benefit you as long as you live. So often we are greatly influenced by the challenges and stressful pace of life, and it seems we end up with a jumble of feelings that leave us overwhelmed.  Learning about the chakras gives us a roadmap to our emotions.   Chakra Jewelry is Personal Chakra jewelry is a...
Posted by Donna Cook on
ALWAYS CUSTOM MADE Chakra Jewels are made after the order is placed.   This allows us to consider the person who placed the order and try to communicate with them through the gems.  Quality control is really important to us.  Since we purchase our beads by the string, some stones are more exciting than others.  Rarely do we use every stone from a strand, rather, we pick the nicest material to start with.  After close inspection for color, character, sparkle and cut, we pick the one that speaks to us. Some stones are fairly uniform, while other, such as RED CREEK...
Posted by Donna Cook on
Before cutting a stone, the first thing I do is to look at the rock from every angle.  It is up to me to expose or frame the stone in such a way as to show off it's best features.  As my lap wheel quickly cuts through the surface, I feel the energy of the stone emerge. . . 
Posted by Donna Cook on
For weeks before a gem show is set to begin, I am making plans to go.  I don't need another thing, I say to myself, but the pull is too strong and I find myself at the door to the show every time  
 I've learned to trust my instincts. . .
Posted by Donna Cook on
Are Rocks Alive?  Yes, I would say that rocks are alive - that is to say, they react to temperature, they expand and contract, they can absorb moisture, and they can change states entirely, such as petrified wood that changes into stone given a hundred million years or so. All igneous rocks were once liquid. Further, a stone can react to an individual's body chemistry and change color. It can also shift the energy that comes off of it,  depending on the wearer. When bathed under water, a stone will appear to "wake up", bringing forth it's inner power. All...
---